AN EVENING WITH  SOPHIA LOREN: THEN, NOW AND TOMORROW
As 2019 came to an end, the beautiful Escondido Center for the Arts, invited members of the Ambassadorial Roundtable to share the unique opportunity and welcome Ms. Sophia Loren for an unforgettable evening of reminiscing. A nostalgia for a lost Italy impregnated the interview with one of the last surviving stars from the Golden Age of Hollywood, film legend and singer Sofia Villani Scicolone Lazzaro, better known as "Sophia Loren".
The luminous Italian diva offered a touching glimpse of the woman behind the celebrity, a multi-dimensional portrait of her incredible life, struggles of her childhood in war-torn Naples, to her life as a screen legend, icon of elegance, devoted mother and grandmother. Loren— who, in fact, speaks very clear English - walked down memory lane, through her 65-plus year career working with legends such as Vittorio De Sica, Stanley Kramer, Michael Curtiz, Sidney Lumet, Charlie Chaplin, George Cukor, Lina Wertmüller, Robert Altman and Rob Marshall ultimately leading to triumphant Oscar performances.
Please click here to read the full article.
LES BALLETS DE MONTE CARLO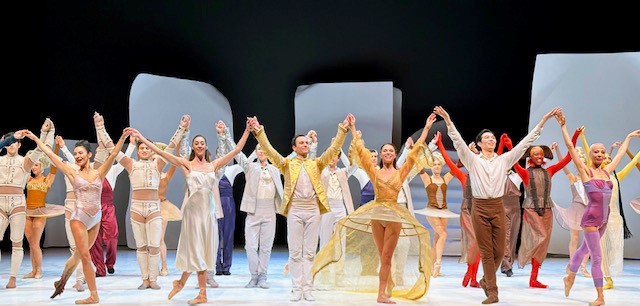 PARTNERSHIP WITH ACADEMY OF MOTION PICTURES ARTS AND SCIENCES' MR. LAWRENCE DAVID FOLDES
We are proud to announce that Mr. Lawrence David Foldes has joined the Ambassadorial Roundtable and will offer workshops nationally and internationally as part of our Cultural Diplomacy program. His seminars will offer an in-depth look at the inner workings of Hollywood, the unique art form and craft of motion pictures, examine the evolution of the film industry, and highlight how films are conceived, financed, and produced in the current Hollywood environment.
Mr. Foldes is a critically acclaimed award-winning filmmaker behind several cult hits.  He was recognized as the youngest professional filmmaker on record when he produced his first feature "Malibu High" at the age of 18.  Lawrence is a long-standing member of the Academy of Motion Picture Arts & Sciences and serves on the Executive Committee of the Student Academy Awards. His feature "Finding Home" received numerous film festival honors worldwide including 5 Best Picture awards.
FEATURING LOCAL ARTIST JOE KANE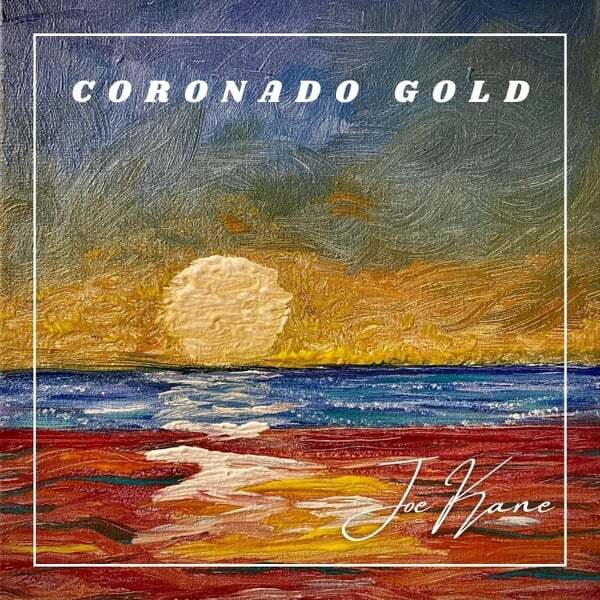 Joe Kane  is an artist living in Coronado, Calif. He retired in 2020 after 26 years as a Navy photo journalist. Most of his time in the Navy was spent overseas; he served aboard five different ships, deploying extensively around the world documenting combat operations and humanitarian missions of the U.S. Armed Forces. He also served as a combat photographer for four years, documenting combat operations in Iraq and around the Middle East. In his second life as an artist Joe is a painter, and teacher, and also composes/records original music. He is most well known for for his painted rocks, which he often leaves for others to find. His rock paintings have been spotted in most of the 50 states including Alaska and Hawaii! Joe's inspiration comes from observing colors and patterns in nature, and techniques found in stained glass, mosaics and primitive art. For more information please click here.
During the past eight days around 160 films from over 50 countries were on display at the Munich FilmFest . M
ultiple Oscar winners, directors, starlets, film producers, the Munich-based fashion designer and filmmaker Willy Bogner, adorned the Red Carpet in the fashionable Hofbräuhaus city.
Munich opened its star studded Film Fest with " The Map of My Dreams honoring Jean-Pierre Jeunet 's who is known for such unconventional works like "Delicatessen" and of course "The Fabulous Destiny of Amelie Poulain". The Film Festival was chosen by the Ambassadorial Roundtable's VIP European events selection, challenging fierce competition for cultural and artistic recognition.The main roles in the 3D movie are played by Helena Bonham Carter and the young, talented, Kyle Catlett. The story is about the 10-year-old genius TS Spivet (Catlett), who sets off on his own to accept the prestigious Baird Award bestowed upon him by the Smithsonian for his exceptional work and talent . The setting of "The Map of My Dreams" seems like a Kodak picture; lush green meadows, a vintage blue sky, idyllic landscape, a red house, a barn and a clothesline.
Adorable, brilliant, 10-year-old TS, who spent his childhood on an idyllic ranch in the middle of Montana, makes from the most mundane things incredible experiments, visualized in drawings and maps. His family is quite different. T.S's father, a cowboy, vehemently rejects modernity, seemingly born 100 years too late. His older sister Gracie, annoyed with her family, dreams of someday becoming a star, or at least Miss America. Layton, T.S's. twin brother, the perfect contrast: he has less brains than muscles, is through and through an outdoorsman and therefore his father's favorite. His strongest connection is his mother, Fachtermina who speaks constantly in Latin, and is equally eccentric
SWITZERLAND
COOL JAZZ AND HOT SOUNDS OF ST. MORITZ ECHO WORLDWIDE
FESTIVAL IS IN A CLASS OF ITS OWN 2017
When you think of St. Moritz, sun baked ski slopes and mountain elegance initially come to mind rather then world class jazz and top notch musicians. Remarkable how this beautiful mountain village 1900 meters above sea level, has developed into one of the great epicenters for European jazz festivals.
Since 2007, each July and August, Rolf Sachs' famous Dracula Club turns into a gracious host to rising starlets and international jazz stars. Musicians meet here in a cozy, 150 seat, intimate galleria, enjoying up close and personal concerts of jazz-funk, jazz-soul, swing, boss-nova, bebop, post-bop to blues and gospel. This year 50 international jazz sensations such as Al Jerrau, Jose James, Lizz Wright, Ivan Lins, Diane Reeves, Bobby McFerrin, Candy Dulfer and Kyle Eastwood to name but a few, flocked to St.Moritz to perform in this superb venue.
The local community and international partners embrace and support Jenny's vision whole heartedly with attendance and generous sponsorships. Hotels such as the Kulm, Hauser, Schweizer Hof and Laudinella become as engaged as large icorporations such as Bucherer, Lexus and Bilanz. For good reason. The jazz event not only brings music to the ears, but also attracts tourists to the mountain village.
While the Festival Da Jazz echoes mainly during the summer month through the Engadine, oldies, rock and roll, country, soul, blues, top 40 and classical music enchant tourists and villagers all year long. Musicians with great talent, longstanding careers, who performed around the world are no rarity in this lovely mountain town
_

Celebration of 150 years St. Moritz Sports, White Turf 2015, Opening of the Bulgari High Jewelry collection in St. Moritz, Celebration of 130 years Cresta Club, Actress Nastassja Kinski, Prince Alexander of Schaumburg Lippe, Ester Velo, Lakshmi Mittal, HSH Lily Wittegenstein, Christy Turlington, Gala of  Sheba Hospital St. Moritz, & Princess Grace Kelly Collection in Gstaad.

 
WHEELS UP FOR LUFTHANSA NEW NONSTOP FROM SAN DIEGO TO FRANKFURT
Ambassadorial Roundtable's CEO Dr. Ina von Ber, joined the celebrations as German flagship airline Lufthansa expanded its international service to Southern California citing strong demand and an open market. The inaugural nonstop flight between Frankfurt and San Diego landed Thursday at Lindbergh Field and was met by a cheering crowd. The Lufthansa flight will operate year-round, five days a week, according to airline officials. The new flights will allow for connections to key European markets, as well as high-traffic business destinations.